VIBES MEMBERS PARTICIPATE IN TURNING LEAF
      McKenzie Ayers, Allison Alexander and Sue were the three stokers riding in the Turning Leaf Tour on a very cold morning. We started out in a crisp 38 degrees but by the end of the 32 mile route we were all warmed up.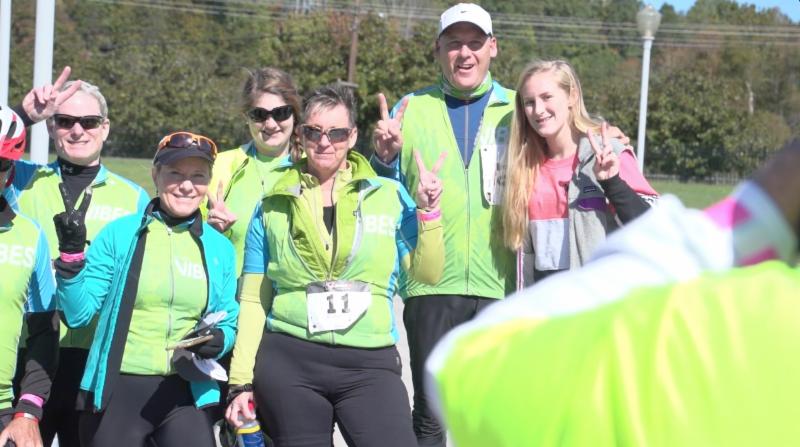 Turning Leaf group photo                  Tandem team riding along
    The Turning Leaf Tour took us on some roads that as a cyclist you can not ride by yourself; through part of the Oak Ridge Lab. It was a nice ride with hardly any road traffic.
    Club VIBES loves to support other charities and to allow our members to learn a bit about what other groups or missions we can be a part of. This ride supports Breast Cancer Survivors by teaching them to fly fish as well as receive some group counseling. We hope to ride again next year.
    Thank you to our pilots, Mike Marcum, Ed Flanigan, and Jim BeMiller. We enjoyed chatting and exercising on our tandem while riding with them.